"

"...One of the finest reed men in the jazz business today"" - Edward Blanco
— EJazz News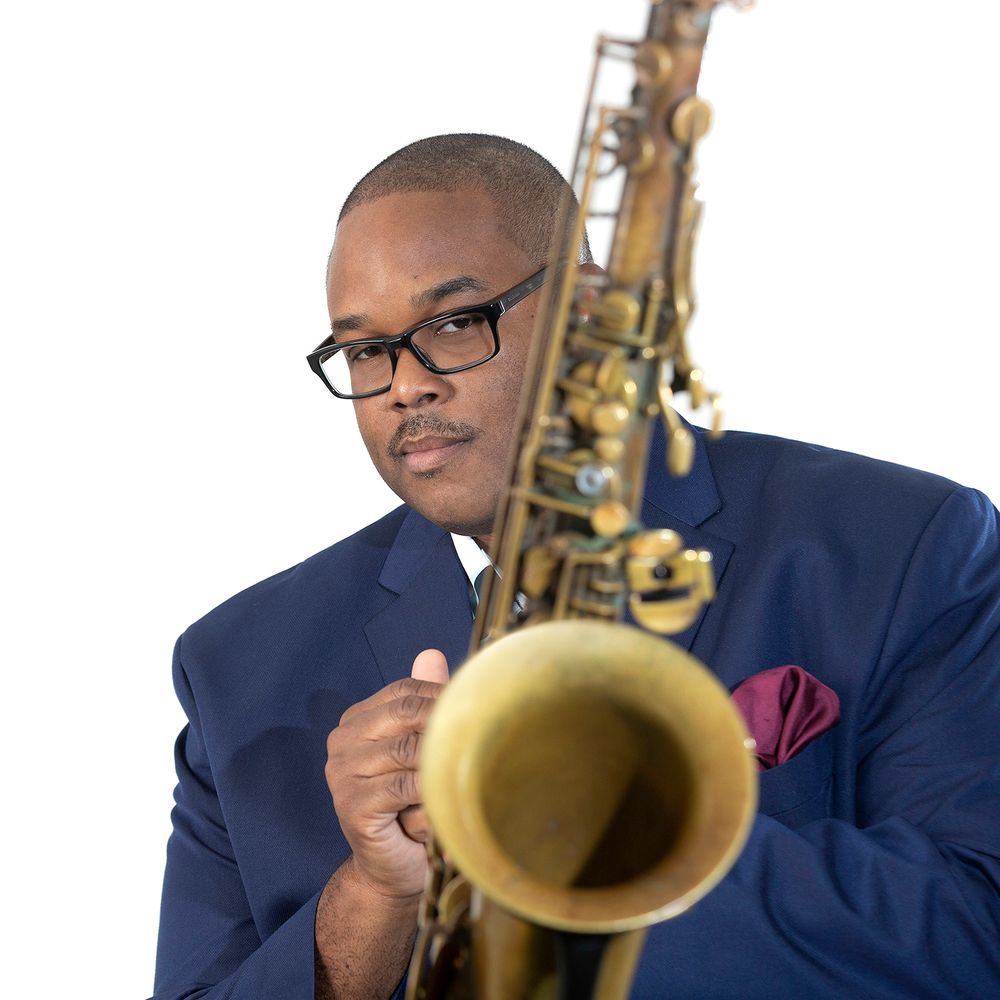 Melvin Smith, " A soulful sax man and well musically educated award winner" (Chris Spector-Midwest Record Review), is a native of Jacksonville, Florida who began playing saxophone at the age of thirteen.
During his early musical development Smith was fortunate to have great musical experiences like performing at the Montreux Jazz Festival and a European tour. Smith attended the prestigious Berklee College of Music where he received an excellent education in music. Smith later received a Master's Degree in Jazz Studies from Queens College in New York. Comfortable in many different musical genres and configurations, Smith is a seasoned band leader and performer.
Since Portrait (2007) his first recording as a leader, Smith has pushed the envelop artistically. Not willing to settle for the status quo,  Melvin Smith  looks to make a statement with every arrangement and composition. The overall composition is greater than anyone part.
Performances with:
Oleta Adams, Eddie "E.J." Allen, Cecil Bridgewater, Kim Burrell, Jonathan Butler, Tye Tribbett, Byron Cage, Doug Carn, Norman Connors, Hubert Eaves, Onaje Allen Gumbs, Fred Hammond, Roy Hargrove, Darwin Hobbs, Israel Houghton, Greg "Organ Monk" Lewis, Donnie McClurkin, Martha Munizzi, Jeb Patton, Charli Persip, Ben Vereen, Kirk Whalum, Natalie Wilson, and Be Be Winans.
A Time For Change
Melvin Smith,  spent  twenty years delivering his brand of music
to the New York scene. Now he's back home in Jacksonville, with a great sound that mixes funk, blues, world, gospel and hip hop. Enjoy Smith wether in Jacksonville or abroad. It's a show that shouldn't be missed.
Selected Discography
As A Leader:
2022 "The Blessed EP"
2020 "New Jack Theme"
2014 "Time Will Tell"
2010 "Evidence"
2008 "I Surrender All"
2007 "Portrait"
As A Sideman:
2022 "Breaks from the Soul Vol. 2"- Stix Bones
2021 "Breaks from the Soul"- Stix Bones
2014 "Twice As Nice"- Stix Bones
2013 "No Turning Back"- New Hope Ensemble
2010 "Beyond The Blues"- The Back Alley Players
2004 "All- 4- 7" - All -4-7
2002 "Funk Monk EP" - Welf Dorr and funk monk
2002 "Now is The time"- New Hope ensemble
Notable Performances
*Jacksonville Jazz Festival
*Minton's 48hr Jazz Marathon performance
*Montreux Jazz Festival performance
*Lincoln Center Out of Doors performance
*Louis Armstrong House Inauguration performance
*Jazz at Lincoln Center, The Allen Room performance
Media Contact:
Melvin Smith Music
P.O. Box 28808
Jacksonville, FL 32226
www.melvinsmithsax.com
info@melvinsmithsax.com
917.929.5015
Press Photos
"

"A proficient saxophonist with a knack for writing catchy tunes"" - Bill Milkowski
— JazzTimes